Services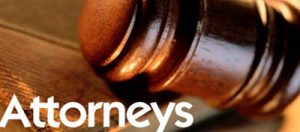 Attorney Services
Dear Prospective Attorney Client:
Thank you for considering my network of clinically practicing, licensed, and board certified Physician Assistants and Nurse Practitioners for expert review consultation in cases that involve a "mid-level" provider of medical care.
In sum, I provide three services:
Case review, deposition and testimony on the standard of care of physician assistants in the clinical areas for which I am highly qualified;
Coordination of these same services for all medical specialties through my network of available PA and NP experts in speciality practice;
Identification and referral of qualified PA and NP experts that meet specific needs for specialty practice, geographic location or confidentiality.
When my services include other PA or NP experts, I provide assistance to them for no additional fee. Whether you hire me or one of my experts through the PA Experts Network, the rates are the same.
The customary hourly fee charged by the PA Experts Network is at or below industry standards and includes a flat per diem for testimony. Any of our experts would be happy to assist you in cases where a physician assistant or advanced practice nurse review is desired. Remember, there is no fee for an initial phone consultation. Should you decide to use our services, a retainer is requested that will be credited to services. Please call me for a sample of our service agreement. Thank you for considering our assistance in serving your clients.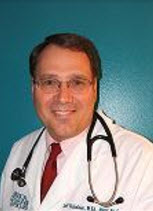 Speaking and Consulting Services for Health Care Organizations, Attorneys,
PAs, PA Students and Programs
Dr. Nicholson is a recognized leader in the field of PA Standard of Care and Risk Management for physician assistants. He speaks regularly on the topics of PA Malpractice Avoidance, Patient Safety, PA Risk Management and PA Scope of Practice to state and national professional organizations. His presentations are informative and entertaining, based on actual litigation in which he has been a consultant. Talks can be tailored to health care organizations, clinics, hospitals, personal injury trial attorneys, clinically practicing PAs, PA students and PA programs. Please contact him for more information if you would like him to speak to your organization.
Jeffrey Nicholson's Expert Credentials
Twenty – Five Years Clinical Practice Experience:
Family Practice, Emergency Medicine, Occupational Medicine and Urgent Care
Physician Assistant Educator:
Twelve years as Full Time Academic Instructor, Clinical Director or Program Director of Physician Assistant Programs
Twenty years as a PA Clinical Educator.
Professional Leadership:
Twice President, Wisconsin Academy of Physician Assistants (WAPA)
Distinguished Fellow: American Academy of Physician Assistants
Five time Representative to the American Academy of Physician Assistants House of Delegates
CEO, International Mission Clinic
Clinic Manager, Family Practice Clinic at the Medical College of Wisconsin
President, American Academy of PAs in Legal Medicine
Respected Education:
Boston College
Harvard University
University of Wisconsin Medical School